Testimonials
I wanted to hire a house cleaning service so that my wife and I would have more time to spend...
Darren Charles
I was over the moon with Cleaners Bloomsbury as they managed to do an end of tenancy clean...
Rita Watts
I used to dream of my flat looking beautiful and pristine. Everything ended up all over the...
James
When I first looked into hiring a cleaning company Bloomsbury Cleaners were a name that came...
Sue
I do take great care when it comes to house cleaning and I like to think in general I do...
Brenda H.
I wanted to surprise my wife with a clean home as she had been overseas with work. I was...
Charlie Pastor
When I moved house I needed a new window cleaner but I didn't want one that was going to be...
Lizzie Simpson
I am a carpenter by trade and I work for a local but very popular construction company. My...
Bob Henson
I was so pleased with the recent house cleaning service I have just had done by the team from...
Freda
Thanks so much to all at Bloomsbury Cleaners who have been doing such a sterling job for our...
Louis L.
Bloomsbury Cleaning Services WC1 Can Take The Stress Out Of Your Chores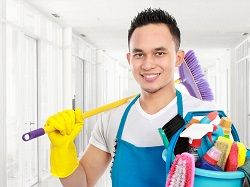 Cleaners Bloomsbury are offering a great WC1 cleaning service to people who know the importance of cleanliness but do not have the time or resources to carry out these chores. Call 020 3743 8181 to talk to a friendly member of our team and discuss your Bloomsbury cleaning options.

Our company provide the highest standard of service at an inexpensive price. We guarantee that you will be pleased with our results once you step into your freshly cleaned property. We understand that attempting to carry out cleaning tasks can often be both expensive and time consuming. Finding and spending large amounts of money on the correct cleaning products and then spending hours carrying out the cleaning yourself can be arduous and annoying. The stress that cleaning can cause can be easily avoided by calling 020 3743 8181 and talking to us about the types of cleaning service that we can provide. We can take on all kinds of cleaning jobs for our clients and promise that we will deliver superb results.
Hire the Best Cleaning Service Providers in Bloomsbury WC1 Today
People often have busy lifestyles, working long hours and trying to maintain a hectic social life. Many people simply want the time to relax or pursue hobbies and interests but cleaning tasks can often get in the way of the these activities. Hiring our WC1 cleaning company can give you your free time back, relieving you of those annoying cleaning chores you would otherwise have to invest your own time into completing. The stresses of endless cleaning duties can be a thing of the past by hiring our WC1 cleaners to carry them out for you by calling 020 3743 8181. We can promise that, by hiring our company, you will not be disappointed with the cleanliness of your property again.
Book Bloomsbury Cleaning Service Today and Get Clean and Tidy Home in Next to No Time
There a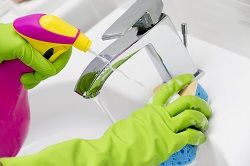 re many reasons to choose our company to carry out your cleaning chores. We have a wide variety of cleaning options, from maintaining the tidiness of your home or office, to keep your rugs and carpets in top condition. Whatever the job, if you have a cleaning problem, we have the tools and the know-how to help. Our company can help you save lots of money on expensive cleaning products and equipment by carrying out your chores for you, leaving you safe in the knowledge that we will do a professional job leaving you ecstatic will the results. Our Bloomsbury cleaners are highly skilled and well trained, with the experience to clean your property efficiently and thoroughly. We can even arrange to come round when the property is empty so you can arrive back to an immaculate living or work space without us getting in your way when you are around. You will be amazed how much better you will feel in a clean and tidy property without having to spend the time and effort required to clean it yourself. Discover the benefits of living a life free from strenuous cleaning duties by utilising the cleaning service option that our company are happy to offer to any new clients.

Our Bloomsbury cleaners will take care of your property to an impeccable standard, which means you need never worry about your frustrating cleaning tasks building up over time again. To utilize our excellent Bloomsbury cleaning company call Cleaners Bloomsbury on 020 3743 8181.