Testimonials
I wanted to hire a house cleaning service so that my wife and I would have more time to spend...
Darren Charles
I was over the moon with Cleaners Bloomsbury as they managed to do an end of tenancy clean...
Rita Watts
I used to dream of my flat looking beautiful and pristine. Everything ended up all over the...
James
When I first looked into hiring a cleaning company Bloomsbury Cleaners were a name that came...
Sue
I do take great care when it comes to house cleaning and I like to think in general I do...
Brenda H.
I wanted to surprise my wife with a clean home as she had been overseas with work. I was...
Charlie Pastor
When I moved house I needed a new window cleaner but I didn't want one that was going to be...
Lizzie Simpson
I am a carpenter by trade and I work for a local but very popular construction company. My...
Bob Henson
I was so pleased with the recent house cleaning service I have just had done by the team from...
Freda
Thanks so much to all at Bloomsbury Cleaners who have been doing such a sterling job for our...
Louis L.
Maintain the Quality of Your Carpets With Bloomsbury Carpet Cleaning WC1
Carpets in the household or workplace can quickly become unclean and stained if not cleaned regularly with the correct products and equipment. Many people do not have the time to take out of their hectic lifestyles to put the necessary effort into cleaning their carpets. Cleaners Bloomsbury, however, have the knowledge and experience to clean and remove stains from your messy carpets, taking the pressure of cleaning them away from you. Call 020 3743 8181 to arrange for our cleaning service to assist you with your all carpet cleaning needs.

Busy people should not have to spend hours out of their day in an attempt to clean the dirty carpets within their property. There is no need to expend time and money on finding and buying the correct carpet cleaning products and equipment, only to leave yourself with a sub-standard result at the end of your efforts. Bloomsbury carpet cleaners will carry out these tasks to a professional standard with minimal cost to the client. Our company has the experience and knowledge to carry out extensive carpet cleaning jobs to the highest possible standard with the best equipment available to guarantee your satisfaction when the cleaning task is complete. Why spend your free time away from work removing stubborn stains and grime from your carpets when you can hire our company to take care of it for you? By calling 020 3743 8181 we can arrange to clean your carpets at a time that suits you. We have the capability to give you the peace of mind, knowing that our Bloomsbury cleaners will do the best possible job at an inexpensive cost.
We Can Deal with Any Difficult Carpet Cleaning Tasks in Bloomsbury WC1
Carpet cleani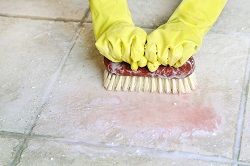 ng is a difficult task for people without the correct knowledge and experience, especially for those people who only have a limited amount of time to complete the job themselves. Germs and bacteria can build up amongst the grime that develops on carpets over time. A dirty and unclean carpet can blight an otherwise well maintained property or household. Many people feel embarrassment about having an messy carpet in their home when family and friends come to visit because simply do not have the time the clean the carpet themselves and avoid the problem. With our WC1 carpet cleaners these tasks can be completed efficiently and professionally at a surprisingly low cost. You need never worry about what other people are thinking about the cleanliness of your floors again by hiring us to provide you with an immaculately clean carpet. A freshly cleaned carpet can do wonders for your home and living space, making your living environment a much nicer place in which to relax or spend time with friends and family
Hire Our Bloomsbury Carpet Cleaning Company to Take Care of Your Dirty Carpets
Stop worrying about your dirty carpets and simply hire our Bloomsbury cleaning company to take care of them for you. We can promise that you will not be disappointed with our results. If you're in need of a WC1 carpet cleaning company to take care of your messy carpets, call Cleaners Bloomsbury on 020 3743 8181 to discuss our fantastic and inexpensive Bloomsbury carpet cleaning services available.