Testimonials
I wanted to hire a house cleaning service so that my wife and I would have more time to spend...
Darren Charles
I was over the moon with Cleaners Bloomsbury as they managed to do an end of tenancy clean...
Rita Watts
I used to dream of my flat looking beautiful and pristine. Everything ended up all over the...
James
When I first looked into hiring a cleaning company Bloomsbury Cleaners were a name that came...
Sue
I do take great care when it comes to house cleaning and I like to think in general I do...
Brenda H.
I wanted to surprise my wife with a clean home as she had been overseas with work. I was...
Charlie Pastor
When I moved house I needed a new window cleaner but I didn't want one that was going to be...
Lizzie Simpson
I am a carpenter by trade and I work for a local but very popular construction company. My...
Bob Henson
I was so pleased with the recent house cleaning service I have just had done by the team from...
Freda
Thanks so much to all at Bloomsbury Cleaners who have been doing such a sterling job for our...
Louis L.
Make Sure Your Home Is Always Tidy With Bloomsbury House Cleaning Services WC1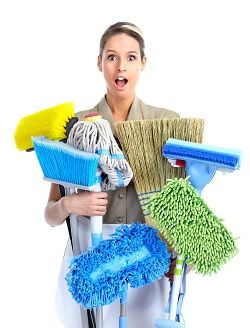 Maintaining a clean and tidy home can be difficult for people who live a busy lifestyle. Our Bloomsbury house cleaning services can help you restore your house from a messy, untidy tip into an impeccably clean living space with minimal effort and expense. Simply call Cleaners Bloomsbury on 020 3743 8181 to discuss your options.
Depend On Our House Cleaners for a spotlessly clean home in Bloomsbury WC1
Many people struggle to manage and stay on top of the cleanliness of their home, as they do not have the time to tackle overwhelming home cleaning tasks. After spending long hours at work, men and women do not want to arrive home and find excessive chores to complete around the house. Bloomsbury house cleaners can take care of all of your cleaning problems quickly and professionally and will leave you with a freshly cleaned household. Hiring our WC1 house cleaning company to look after your property can leave you with much more free time to pursue activities and hobbies that you enjoy, and spend more time with friends and family. It is a fantastic feeling to come home after a hard days work to a spotlessly clean home, leaving you free time to maintain your social life or simply relax in front of the television. Our Bloomsbury home cleaning service can give you this fantastic option, which mean you will never need to worry about cleaning your home again. Our cleaning service is available at the times that suit you, as we can arrange to clean your home whenever you need us. We can even arrange to clean your home when you are out of the house, so you can come back to a tidy home at the end of a long day. We can provide many WC1 cleaning options to our clients, so call 020 3743 8181 to get in touch and find out how we can help to improve your home and life.
Keep Your Home Clean and Tidy with the Help of Our Bloomsbury House Cleaning Professionals
Household ch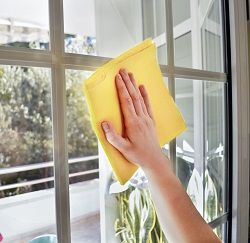 ores can build up very quickly, especially if they are neglected for a long period of time. Dust and grime can develop in the bathroom, kitchen, bedrooms and living room without the homeowner noticing until it is too late. This can leave the individuals with an unclean and untidy living environment, which can lead to stress and unhappiness. When living in an unclean house, people can often be too embarrassed to invite friends or co-workers over for dinner or to socialise, which can damage a persons social life and psychological well being. Our cleaning company WC1 can take away the stress of maintaining a clean house and leave you with an impeccable end result. An immaculate living space is likely to improve your mood and make you more willing to invite other people around to your house and enjoy your own home in your free time. A clean home can also protect the investment you made on your property when you purchased it. A messy, dusty property can often depreciate its value, making potential buyers less inclined to be interested in your house.

An unclean and messy home is a problem faced by many people who have busy lifestyles and not enough free time to commit to a domestic cleaning regime. Cleaners Bloomsbury understands this problem and is here to help you keep your home as tidy as possible. Call 020 3743 8181 to arrange a Bloomsbury domestic cleaning plan that suits you and your lifestyle.