Testimonials
I wanted to hire a house cleaning service so that my wife and I would have more time to spend...
Darren Charles
I was over the moon with Cleaners Bloomsbury as they managed to do an end of tenancy clean...
Rita Watts
I used to dream of my flat looking beautiful and pristine. Everything ended up all over the...
James
When I first looked into hiring a cleaning company Bloomsbury Cleaners were a name that came...
Sue
I do take great care when it comes to house cleaning and I like to think in general I do...
Brenda H.
I wanted to surprise my wife with a clean home as she had been overseas with work. I was...
Charlie Pastor
When I moved house I needed a new window cleaner but I didn't want one that was going to be...
Lizzie Simpson
I am a carpenter by trade and I work for a local but very popular construction company. My...
Bob Henson
I was so pleased with the recent house cleaning service I have just had done by the team from...
Freda
Thanks so much to all at Bloomsbury Cleaners who have been doing such a sterling job for our...
Louis L.
Keep Your Rugs in Great Condition With Bloomsbury Rug Cleaning WC1
Dirty rugs around the house can often be eyesore and an embarrassment. Cleaners Bloomsbury understands that cleaning your own rugs can be difficult and time consuming, which means many people simply cannot fit the chore of keeping them in top condition into their busy schedule. Our company can maintain the cleanliness of your rugs efficiently and at a low cost. Call 020 3743 8181 to find out how we can help.

Rugs can quickly and easily become stained and unclean without proper care and attention. Every time a person walks over your rug, they are pressing dirt and grime into the fibres, which allow harmful bacteria to build up and develop over time. Vacuuming or beating your rug will not fully remove the filth from your floor covering and only the correct methods of cleaning can truly clean them to an acceptable level. People with young children understand the importance of maintaining a clean environment to keep their families safe from damaging germs that can accumulate on unclean rugs. Our exceedingly competent Bloomsbury rug cleaners can insure your rugs are impeccably clean so that you can feel confident that your young children and families are safe to sit and play on them without the worry of infection. Call 020 3743 8181 to discuss how we can clean your rugs to the highest possible standard, helping you to achieve a cleaner and germ free household.
Extend the Life of Your Rugs with Our Professional Rug Cleaners in Bloomsbury WC1
If you ha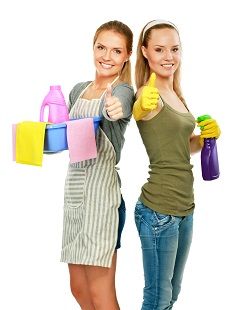 ve not given your rugs a thorough and deep clean recently, it is likely that they are unclean, even if they do not appear that way at first sight. People are constantly walking across your rugs, which can cause any dirt to be ground even further into the fibres, making them even harder to eventually clean properly. Our Bloomsbury rug cleaning company have the capability to thoroughly clean your rugs, even if they have been neglected for an extended period of time.
Knowledgeable and Experienced Rug Cleaning Specialists Always Ready to Help
Our rug cleaning service uses the best products and equipment to make sure your rugs can be kept in a great condition. Buying the necessary cleaning tools yourself can quickly become very expensive, leaving you with a large bill and a tricky cleaning task ahead of you. Our company has the knowledge and experience to carry out your rug cleaning duties effectively and efficiently to a leave you with a professional result. We can take the pain out of maintaining the quality of your rugs by sending experienced Bloomsbury cleaners to carry out the task of keeping your rugs clean to a fresh and impressive standard.

Stop worrying about the state of the rugs in your home now, by taking advantage of our exceptional WC1 rug cleaning service. Cleaners Bloomsbury is available to keep your rugs in brilliant condition and exceptionally clean, which will give you the piece of mind to know that they are free from a build up of dirt and grime. Call 020 3743 8181 to discuss and arrange the rug cleaning service that is best for you.