Testimonials
I wanted to hire a house cleaning service so that my wife and I would have more time to spend...
Darren Charles
I was over the moon with Cleaners Bloomsbury as they managed to do an end of tenancy clean...
Rita Watts
I used to dream of my flat looking beautiful and pristine. Everything ended up all over the...
James
When I first looked into hiring a cleaning company Bloomsbury Cleaners were a name that came...
Sue
I do take great care when it comes to house cleaning and I like to think in general I do...
Brenda H.
I wanted to surprise my wife with a clean home as she had been overseas with work. I was...
Charlie Pastor
When I moved house I needed a new window cleaner but I didn't want one that was going to be...
Lizzie Simpson
I am a carpenter by trade and I work for a local but very popular construction company. My...
Bob Henson
I was so pleased with the recent house cleaning service I have just had done by the team from...
Freda
Thanks so much to all at Bloomsbury Cleaners who have been doing such a sterling job for our...
Louis L.
Arranging A Move Out Cleaning When You Are Moving House
21

Nov 2014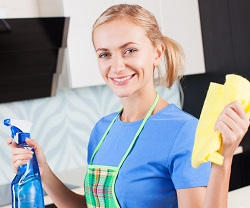 Moving house is something everyone experiences at least once in their lifetime, if not so many more times. Arranging a move out cleaning is something that is on the priority list when it comes down to moving out of your place at the end of your lease, or if you are just deciding to move to a better place. With being so busy with all the packing and boxing up of your stuff as well as all the other important things that come along with the moving out process, which we forget to, give a proper clean before we leave. Below we have listed a few relevant tips that you need before you arrange cleaning:• Make a list of what you need cleaning in the house. Sometimes it's really just best to leave everything for the cleaning company. After all, you are paying them and you are within your right to leave everything the way it is, bar a few obvious sweeps and mops that you may need to do over a period of time. • Find out if they do last minute bookings. With all the rush that comes with leaving your place, it is no surprise that you can actually forget to book a clean! Any good cleaning agency will be able to provide you with their cleaning service within a 72 hour turnaround. • Work out what your budget is. Sometimes we want to hire a cleaning agency, but we don't always know what they will charge. The best way to get around this is to put aside a set amount of cash that you will be able to afford to pay the company. Once your budget is locked into place, you can easily eliminate any companies that are outside it.• Before booking, ask for specific names and inquire if the cleaners on the day will turn up with fully licenced identity to ensure that you are able to let them in. You want to be sure it is the correct set of professionals that have turned up to clean your house at the end of your stay.• When you call for a no-obligation quote, find out what their cost is firstly by hour or by flat rate, be it half a day or full day as well as what their VAT charges are. A lot of cleaning companies leave out the VAT surcharge and then you find out about it later on when you have already booked them. • Ask for proof of their work, if you haven't already visited their website. Their website should be enough to pacify you either to work or not to work with them; however it is best to always look at recommendations, reviews as well as pictures of their stuff actually in action. • Make sure they have an FAQ section on their website. With so many different people and so many different questions to ask, is it any surprise that over the years, the cleaning company will have accumulated so many different questions to be answered. Whilst they cannot answer all of these in person, the next best solution to this is simply having an FAQ page where all the questions that are always asked are put up.
You may also like: