Testimonials
I wanted to hire a house cleaning service so that my wife and I would have more time to spend...
Darren Charles
I was over the moon with Cleaners Bloomsbury as they managed to do an end of tenancy clean...
Rita Watts
I used to dream of my flat looking beautiful and pristine. Everything ended up all over the...
James
When I first looked into hiring a cleaning company Bloomsbury Cleaners were a name that came...
Sue
I do take great care when it comes to house cleaning and I like to think in general I do...
Brenda H.
I wanted to surprise my wife with a clean home as she had been overseas with work. I was...
Charlie Pastor
When I moved house I needed a new window cleaner but I didn't want one that was going to be...
Lizzie Simpson
I am a carpenter by trade and I work for a local but very popular construction company. My...
Bob Henson
I was so pleased with the recent house cleaning service I have just had done by the team from...
Freda
Thanks so much to all at Bloomsbury Cleaners who have been doing such a sterling job for our...
Louis L.
Keep Your Property Spotless With Bloomsbury Cleaners WC1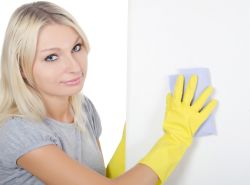 Keeping your property immaculately clean can often be difficult for individuals and families who maintain a busy lifestyle. Sometimes it can be hard to find the time necessary to thoroughly tidy your property. Fortunately, Cleaners Bloomsbury are available to help. If you are searching for a WC1 cleaning service, call 020 3743 8181 now!

Bloomsbury cleaners are based in the London Borough of Camden. Camden is known nationwide as a vibrant, bustling environment full of great culture and exciting nightlife. From Camden market to the British museum, there is always something for people to see or do. People of Camden often have busy and hectic lifestyles, which can make it tough to keep on top of household cleaning. Hiring our company to clean your property is a fantastic way to keep a tidy living or workspace without sacrificing time from your busy schedule. To relieve the stress that cleaning your own property causes by calling our cleaning company Bloomsbury to receive a top quality cleaning service.

After coming home from a long day at work, the last thing anybody wants to deal with is a messy, untidy house. Hiring our WC1 cleaners means you can look forward to arriving home to an impeccably tidy environment, without expending time and energy on cleaning it yourself. Living in an untidy environment can be unhealthy for both the mind and body. Germs and microorganisms thrive in unclean surroundings, which cause the risk of sickness and infection to rise significantly. Not only that, a bedraggled looking house can cause people to become psychologically stressed and unhappy. Our Bloomsbury cleaning service can put your mind at ease and deal with all of your property cleaning needs by calling us on 020 3743 8181.
Hire Our Bloomsbury WC1 Cleaners and Get More Free Time Today
When you eventually get free time away from your busy schedule, hiring cleaners Bloomsbury can allow you to forget about the upkeep of your house, and concentrate on the important things in life. The things that make you happy, such as hobbies or spending time with your family, are the thing you should be doing in your precious spare time, instead of tiresome cleaning duties. This is a fantastic option that can only be delivered by outsourcing your cleaning needs to our company.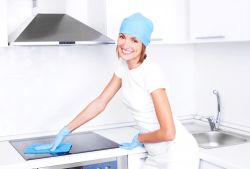 The cleanliness of your home or business is also a standard by which you may often think that others are judging you. If you do not have time to clean your property, you may feel as though friends or colleagues are negatively assessing the state of your home, which can affect your confidence and social life. Hiring our cleaning service can give you peace of mind, allowing you to return to a clean home environment every day, whilst expending minimal effort.

A consistently clean home can also help to maintain or even increase the value of your house. Adversely, a house that is left unclean and untidy can depreciate in value over time. Remember, buying your own home is a huge investment, which is why you should safeguard its cleanliness to protect that investment.
Benefits of Choosing Our Cleaners Services in Bloomsbury WC1
That comes with many years of training and involvement in the cleaning business. Our WC1 home cleaning can guarantee the expert service of a exceptionally capable cleaner at an inexpensive price. Some people may know how to clean a carpet or a stubborn stain themselves, but more often than not, a professional cleaning company will know exactly how to do a quality job to the highest standard in the most efficient way possible. The expertise offered at our Bloomsbury house cleaning company is second to none, and our hard working and efficient cleaning team will never leave you disappointed with the results. Call 020 3743 8181 now to see our results for yourself.

Alongside the excellent quality of service, from an experienced cleaner provided by our company, is the range of cleaning equipment at our disposal. There is no need to spend large sums of your hard earned cash on expensive cleaning equipment, to insure a high standard of cleanliness in your home or office. Simply trust in our cleaning service and we will supply our staff with some of the best cleaning tools available to insure that you are ecstatic with our results. We will always provide the best cleaning products available too. Trying to find and purchase your own cleaning products can be confusing and expensive, often resulting in individuals buying the wrong cleaning product for the job that they are attempting to carry out. Cleaners Bloomsbury stock all of the best cleaning products required for a variety of cleaning task, which allows you to avoid searching through the thousands of cleaning products available for the job you require.

Our staff will carry out your cleaning needs to the highest possible standard. They are trained to deliver an expert cleaning service as efficiently as possible. No shortcuts will be taken, as we believe the satisfaction of the customer is paramount. If required, you can even arrange for our dedicated cleaners to arrive and clean your property whilst you are at work or out of the house. Cleaning service Bloomsbury are available whenever you need them the most, to carry out any essential cleaning tasks.

We offer our clients a variety of cleaning options for an inexpensive price. Whether you are reaching the end of the tenancy on your property or simply want to maintain the spotlessness of your home or office, our cleaning service Bloomsbury is a convenient and effective option. To enquire about any of our services or to get a quote call Cleaners Bloomsbury on 020 3743 8181 to speak to a dedicated member of our team.